Data to Asset Health
IEEE Canada will be hosting an Industry Forum at CCECE 2018 Conference on May 14th at Quebec City on the topic of Data to Asset Health. If you're attending the conference consider joining the forum to hear experts from Hydro Ottawa, Burns & McDonnell and Siemens explore innovative best practices being implemented to use remote monitoring and data analytics to manage asset health more efficiently with lower operating costs, longer assets life and improved reliability.
Agenda - May 14th, 14h00 to 15h30
IEEE Canada Industry Chair - Ahsan Upal
Opening & Speaker Introductions - 10 min
Hydro Ottawa - Shane McNally
Migrating towards Asset Condition Assessment: Challenges and Successes – 20 min
Siemens - Thomas Schneider
Predictive Asset Management of Power Transformers - 20 min
Burns & McDonnell – Ahsan Upal
Data Analytics for Intelligent Asset Health - 20 min
Q/A Panel Discussion - 20 min
Ahsan Upal, P.Eng.
Regional Manager, Burns & McDonnell Canada
Ahsa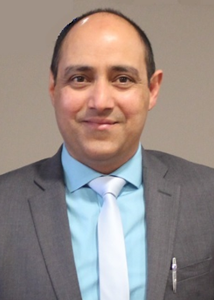 n is the national business development leader with Burns & McDonnell, an EPC engineering firm specializing in all aspects of power generation, transmission and distribution, storage and renewables as well as in aviation, water and pipelines with 42 offices globally including in Calgary and Toronto.
Ahsan has 17 years of experience in Canada/US in engineering and projects leadership roles with an electrical transformer manufacturer, major electric and oil/gas pipeline utilities and consulting firms executing major infrastructure projects in power, pipelines and utility telecommunication networks. Ahsan worked with AltaLink managing transmission projects in northern Alberta, with Enbridge leading development and execution of Canadian pipeline expansion projects and then consulted with the AESO during the procurement stages of the 500kV Fort McMurray West Transmission project before joining Burns & McDonnell three years ago.
Ahsan is an electrical system engineer and serves on board at The Alex Community Health in Calgary and is the national chair of Industry at IEEE Canada. Ahsan is an active member of the Canadian Electricity Association, Ontario and Calgary Chambers and IPPSA where he actively participates in energy policy and emerging trends discussions.
Shane McNally, P. Eng.
Distribution Engineer, Hydro Ottawa Limited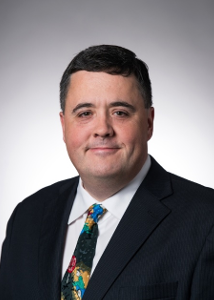 Shane McNally is a Distribution Engineer at Hydro Ottawa where he administers the Testing, Inspection, and Maintenance programs for distribution assets in Hydro Ottawa's Maintenance and Reliability group. He holds a BSc in Computer Mathematics from Carleton University and a BASc in Electrical Engineering from the University of Ottawa. During Shane's 20 year career he has held multiple positions within Management of Information Services, Records, Geographic Information Systems, Stations, Metering, Standards, and Asset Management.
Thomas Schneider
Head Service Line Transformers, Siemens Canada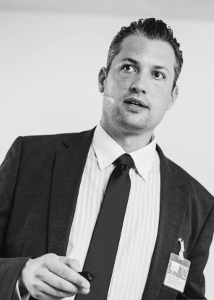 Thomas is responsible for Customer Service for Transformers in North America. Before this position Thomas was Head of Customer Service for Transformers in Austrian Siemens Transformers Weiz factory for 8 years, dealing with global customers. Thomas started his career as Project Manager at the factory in 2001 where he joined different departments in Engineering, Manufacturing and Service.